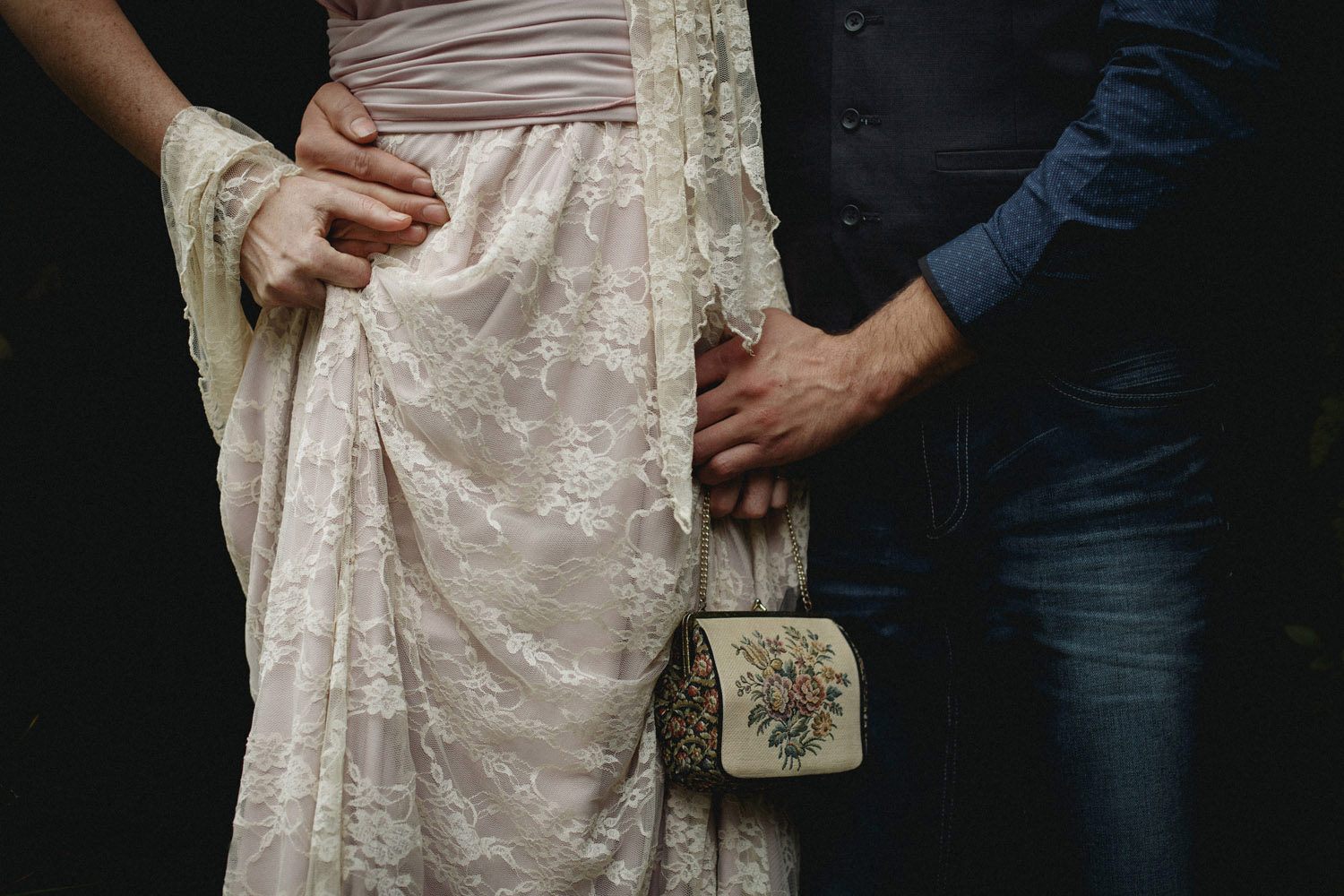 SARAH & JASON
Azores Wedding Photographer
COUNTRY:

AZORES, PORTUGAL

CITY:

SÃO MIGUEL, LAGOA DAS SETE CIDADES
An intimate wedding ceremony by the lake.
---
Becoming an azores wedding photographer was such a dream come true. Sarah and Jason's intimate wedding was something out of this world.
I might be repeating myself when saying that being yourself is THE MOST IMPORTANT THING on your wedding day, and that you should listen to your inner selves when organizing one, and do it on your way. It's a special day that deserves to be celebrated in a special way.
Sarah and Jason decided to celebrate their love in an intimate way, far away from the crowd and surrounded by only their most important family members, friends, and nature.
It was definitely one of the weddings we most enjoyed taking part of (and not only because it started with a splash in Furnas' hot springs – privileges of an azores wedding photographer …). We could barely hold our tears during the ceremony. It is such on honor to be part of days like this, we couldn't be more grateful to our couples!
But before I start to get cheesy again, I'll let Jason, the groom tell the story with all the interesting details that made this day so so special.
Here we go:
Jason: As an integral part of "Introvert" wedding, we wanted our ceremony to be intimate and inviting. A conversation we had months prior to the wedding with a good friend, Josh, who could not attend, led us to the concept of a 'Quaker' ceremony, which espouses a belief that there is no greater power to marry a couple than the power of the 'Love' that they publicly profess to one another in the company of friends and family! And so we borrowed that idea for our own special day; and kindly asked two of our close friends, Cat and Jeff, to help us guide the ceremony on the wedding day.
tip: Make sure you watch the video for the whole experience! <3 After all, don't forget that we're azores wedding photographer AND cinematographers as well! :)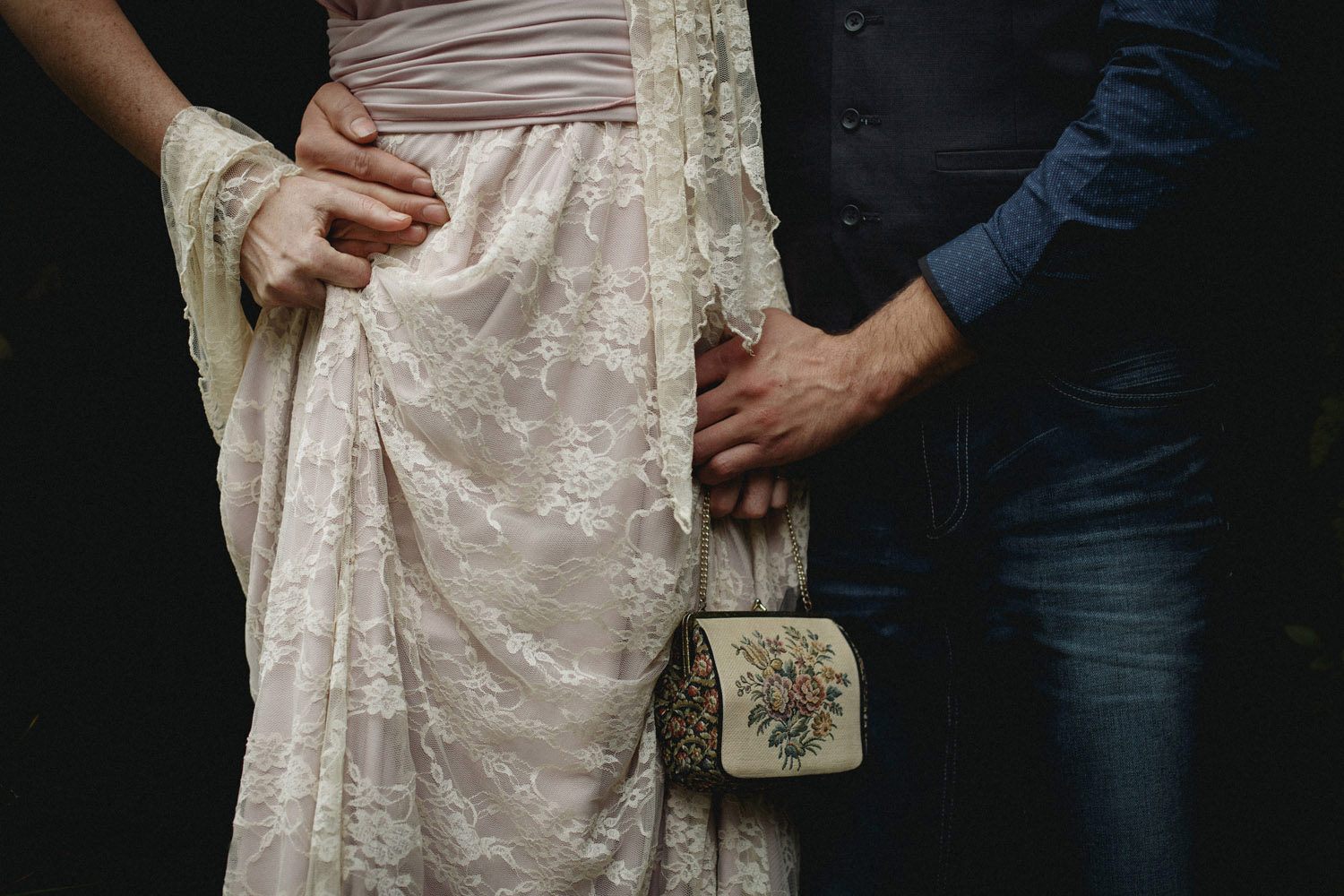 Cat, for her part, is quite experienced in Native American (MicMaw) ceremony tradition, and was gracious enough to lead us in creating a 'Sacred' circle to hold us for the duration of our customized rite.
After the sacred space was made, and all our group gathered together, we commenced with the act of inviting the 'Spirit of Love' into the circle. This was set in motion earlier in the week when we passed out our wedding welcome bags which contained, among other things, a pen and some special paper with which we asked our guests to write down what "LOVE" meant to them; and then share what they wrote with us during the ceremony! Starting with Sarah, and going around the circle, each of us read an inspired piece about the meaning of love; and then proceeded to 'release' these incantations by burning the notes in an incense burner passed around and sprinkled with a little herbal "Love Mix" Sarah had brought for just this purpose.
We next heard two readings from each of our mothers, Judi and Annie-both of whom were unable to attend due to health restrictions; and were read, quite fittingly, by each of our sisters, April and Jena.
From there, we moved on to a presentation of a Wampum Belt- a tradition of my Native American ancestors, who would mark important historical events by creating sea shell bead strings or belts, with specific patterns, akin to a tapestry of sorts. My mother had commissioned a 'Two Row' wampum belt to be made by a cousin of hers on the reservation in Southern Ontario; which signified the union of Sarah and myself. (The original 'Two Row' pattern was created after an initial meeting between the Haudenosaunee people and the Dutch; and represents the peaceful and prosperous sharing of the "River of Life" between the two nations).
In the fading light, we then culminated with an exchange of rings- Sarah giving me her wedding band to wear around my neck- and I giving her my wedding band to safe keep until our legal wedding in the fall back in Canada. Then we preformed a "Hand-Fasting" ceremony to seal our wedding- an ancient Celtic tradition of a 'Trial Marriage', usually lasting a year and a day! We had some of our guests read a series of six vows relating to our commitment to each other; and after each one that we agreed to, the best man, Jeff, would wrap a tether of ribbons and thread around our clasped hands, culminating with a "Love Knot" to bind our hands, physically, as we were joining our hearts, emotionally in this sacred moment. – these details are a dream for an azores wedding photographer, just sayin'.
And just as we finished our last vow and the knot was tied- a sudden burst of fireworks filled the sky, as if the universe knew our ceremony was complete, and the celebrations could begin!!!!
So yes, that was it. An intimate wedding ceremony right by the lake of Lagoa das Sete Cidades. And it was beautiful.
As we know perfectly that this is a huge post, both image and text-wise, we´ll leave you to it now – and be back in another day with the rest of the pictures, that we took the next day, in the mountains (that was actually the A-plan).
UPDATE: click here to see the pictures of the next day.