WHAT WE DO - AND HOW WE DO IT...
We are Orsi and José, wedding photographers and filmmakers based in Lisbon, Portugal. Together for almost 10 years now. Shooting weddings for almost half of it.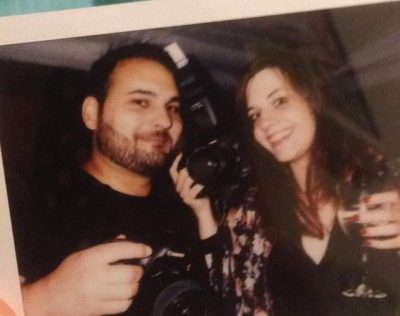 Since the very beginning of our career as lisbon wedding photographers, we have been seeking something different. Instead of perfection (ex. the perfect dress or the perfect couple) we've been much more intrigued by the imperfect and the spontaneous. We focus on the raw emotions and on the connections (between lovers, between loved ones and between complete strangers). Small and almost invisible details that gently add to your day, a sudden ray of light, accidentally matching patterns are the things that inspire us the most.
We're all about creating authentic images – and for that we need you to be authentic as well. Be adventurous, be in love, be yourserlves! Our imagery is built on a foundation of honesty and sincerity – each shot we capture contributes to the story of your love as a whole. We document your wedding day as discreetly and natural as possible. We care about who you really are and care to deliver images that reflect your true self. That will tell your story through generations. After all, how do you want to be remembered?
• born in Budapest
• loves simple things with a touch of different
• proudly honest
• dislikes clowns but dying to
photograph a circus wedding
• perfectionist
• wishes to speak all the languages of the world
• hates being photographed
• laughs loud
• not a multitasker
• wanted to be a rockstar
(and secretly still wants to be)
• old ladies love him
(very useful when dealing with bureaucracy)
• loves bacon
(but if your wedding is awesome, broccoli will be just fine)
• thinks that listing random facts is pointless
• cook a lot (unfortunately it shows)
• binge-watch series
• love roadtrips and adventures
• do what we believe in
• most likely will get emotional
on your wedding
• never thought we'd end up as wedding photographers.
but that's a story for another day... :)
BOOK US FOR YOUR WEDDING DAY